She's been such a wonderful companion.
"Hi Miller family, I've been meaning to send you all an update on "Treva" (now Eva). She's such a happy girl and dances when she gets excited. She loves daily walks, burrowing under the blankets, and hiding her deer antlers around the house so no one can find them. She's extremely smart and was completely housebroken within 2.5-3 weeks. I can't thank you enough for changing our life for the better... She's been such a wonderful companion."
Mia Khani |
Eva
Blossom Ridge Bulldogs are fantastic.
"We purchased 2 female puppies. And are getting a third puppy this week. Blossom Ridge Bulldogs are fantastic. The puppies are well-socialized and care for. We are having a blast with them. Jeremiah and Melody have been great to work with. Communication and follow up has been stellar. I would definitely recommend anyone looking for a great quality puppy to visit Blossom Ridge Bulldogs."
Janelle H |
Dior and Carti
He's very Friendly and Smart!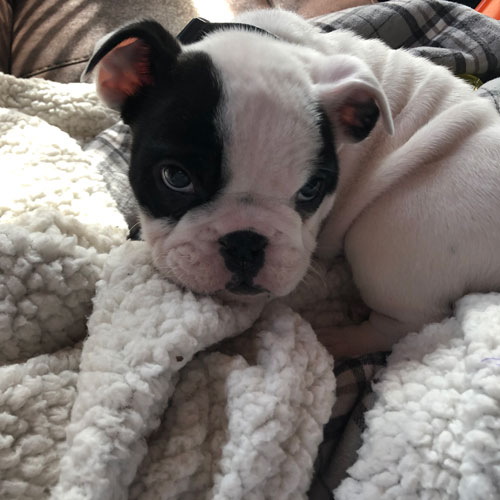 "Jeremiah and Melody were a joy to work with when adopting our handsome chubby boy! The English Bulldog puppy we purchased is gorgeous and upon picking him up the day of purchase it was incredibly apparent he had been very well cared for, I also very much appreciated the documentation about our puppy's vaccinations and health checks that had been put together in a folder and provided to us. I'm so happy I stumbled across the Miller family on the search to locate our fur baby. ♥️"
Elizabeth Z |
Conner
He's very Friendly and Smart!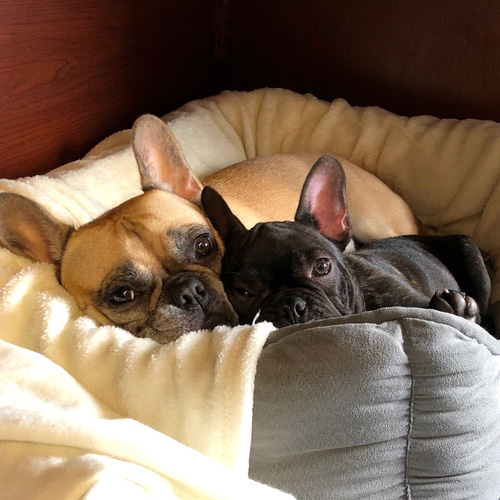 "We got Tommy a little over a month ago and we couldn't be happier. He is best friends with our other French bulldog Paisley. We were very happy with Blossom ridge and how accommodating they were when we came up to Ohio for a wedding. They allowed us to stop and see the puppies Friday and made an exception for us to come back Sunday before we left town to pick up the puppy. They don't usually do business on Sunday's but we're so nice they did that favor for us. We love our puppy, he's very friendly and smart!!"
Sarah M |
Tommy
We Couldn't Be Happier With Our Choice
"My husband and I had been discussing getting a puppy for our family for awhile now. This Christmas I decided to surprise him with his favorite breed of dog - an English Bulldog!! I called during the day and spoke with Melody who was so kind and helpful in answering all of my questions. I am always apprehensive about online deals, but after talking to Melody I felt totally at ease. We drove over 3 hours to pick up Holly (now named Parker!) We arrived to warm smiles, a lovely family environment raising the puppy and sent home with a fully vetted puppy, health guarantee and delicious Christmas cookies! Parker has been a wonderful addition to our family...she is fun and full of personality! We couldn't be happier with our choice of Blossom Ridge Bulldogs and would recommend them to anyone!!"
Erin R. |
Holly
Healthy, Beautiful, High Quality, Loving Puppies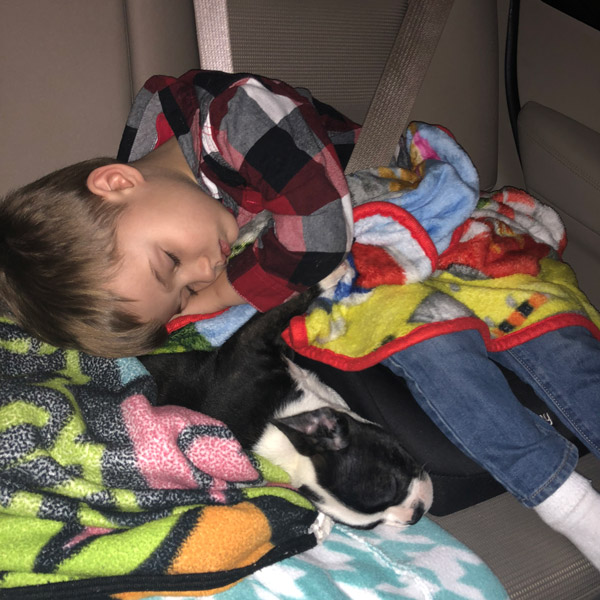 "I contacted blossom ridge on a Thursday about little Noelle and scheduled a visit for Saturday the 23rd. From the second I spoke to Jeremiah and his wife they were nothing but respectful and professional. Still hesitant after all the fraudulent ads I'd come across my sister and I drove about 5 hours each way from Maryland to get there but it was well worth every single minute. I knew as soon as I pulled into the driveway I knew they were legitimate. I was greeted with a warm smile and welcomed inside where I saw a little girl carrying Noelle around like a baby. I knew she was the one as I have a 3 year old son and I wanted to make sure the puppy was good with kids. I was given up to date shot records as well as a health and genetic guarantee along with a small bag of puppy chow. I would recommend blossom ridge bulldogs to absolutely anyone and I have nothing but wonderful things to say about them. They raise nothing but healthy, beautiful, high quality, loving puppies. Her and my son are already best friends, inseparable."
Conrad S. |
Noelle
We Absolutely Love Our Frenchie!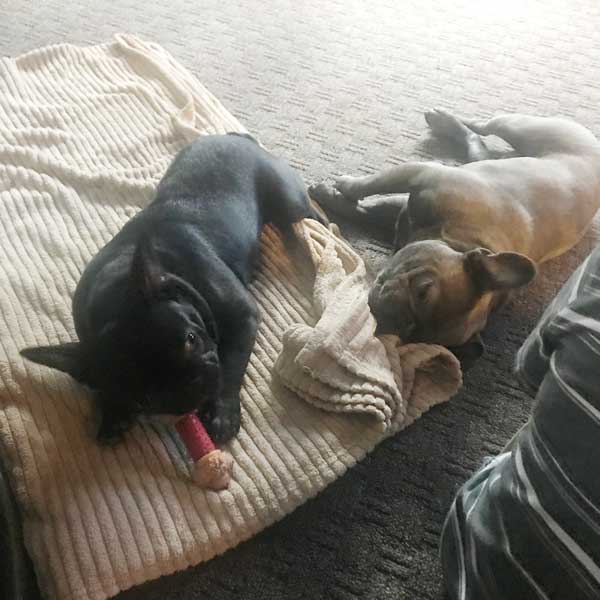 "We absolutely love our frenchie "Venom" and could not be happier with Jeremiah and his family from Blossom Ridge Bulldogs. We drove about 2 hours and looked at many local breeders online and they were reasonably priced and very professional with the whole process. My family absolutely loves him and he is very loving as well. He bff's with our other male French Bulldog Vader who is about 1.5 old. "
Jeremy G. |
Venom
---